Adopted from "Enchanted Hollow."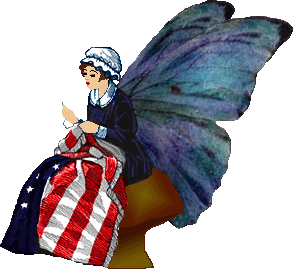 Meet my adopted Fourth of July 2003 Pixie, Betsy. She was adopted on July 4th, 2003..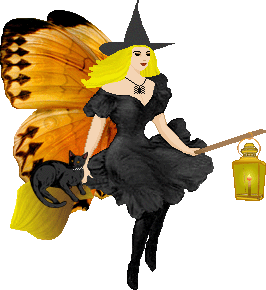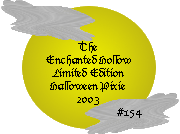 This is my Adopted Halloween 2003 Pixie, Amelia. She is not a real witch as she only masquerades as one on Halloween.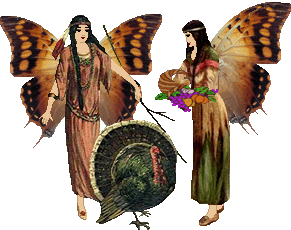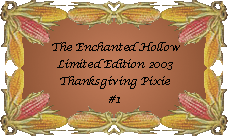 These are my Adopted Thanksgiving 2003 Pixies, Anne & Priscilla.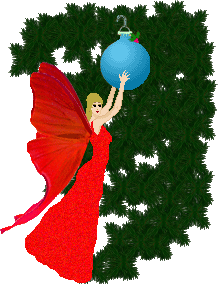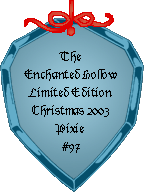 Meet Noel, My Adopted Christmas 2003 Pixie.
Mayor Willie's Christmas Mansion.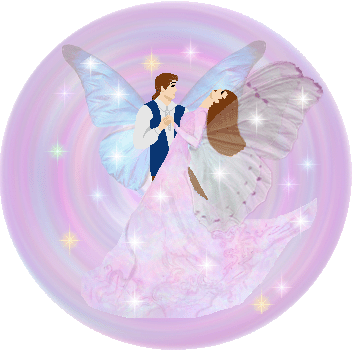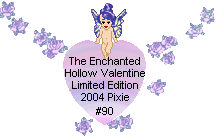 These are my adopted Valentine's Day Pixies, Carla & Valentino.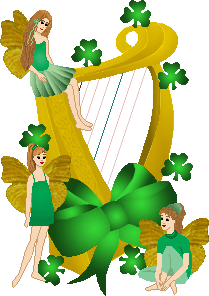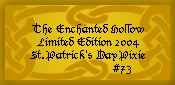 Meet my Adopted St. Patrick's Day 2004 Pixie Triplets: Bridgett, Maureen, & Felicity.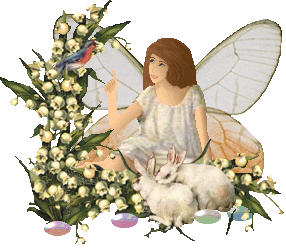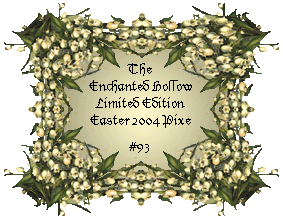 Meet my Adopted Easter 2004 Pixie, Lily.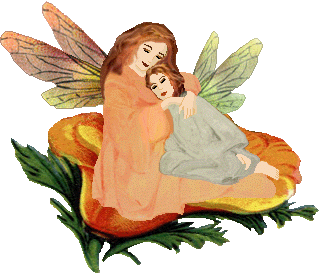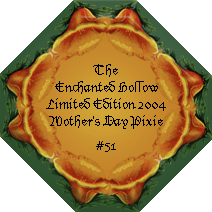 Meet my 2004 Adopted Mother's Day Pixie, Clara; along with her daughter, Dia.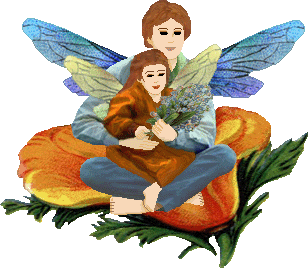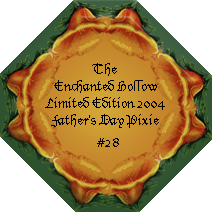 And here is Dia with her Father, Artemus (My Adopted Father's Day Pixie for 2004),
* * * *
Meet My Father's Day 2003 Pixie.
__________*__________