W.E.B. World Archive Page Index:

Cyber World of Baseball Folklore.
Pecos Bill's Disney Song Book.
Anaheim Angels Gene Autry Corner (Archives).
Award Winning Speeches:
The Fable of the Ceremonial Cake.
More Award Winning Speeches on CYBERVANIA.
More Speeches on Webmaster Central II.
*****

CYBERVANIA MASCOT: Sir Websolot.
Downtown Anaheim (My Wikepedida Article).
Visit Professional Website Job I did for Business in India.
* * *
SONG FAVORITES:
More Song Favorites on Webmaster Central II.
___*___
My Children's Christmas Storybook:
* * * *

Eugene Baxter Memorial Webring & Polling Stations:
Freedom Rings Website.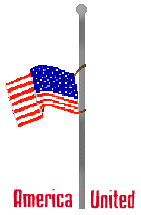 This Webring Station is named in memory of my Uncle Gene, a Navy Cross Recipient and War Hero, who gave his life for our Country's Freedom during World War II.
* * *
© 1991 Toastmasters International. All rights reserved. Toastmasters International, The Toastmaster, and the Toastmasters International emblem are trademarks of Toastmasters International registered in the United States, Canada, and many other countries.

_______*________

This Individual Member Website is in full compliance with the Trademark Laws. Although this website relates somewhat to Toastmasters, this website does not fall under the category of Club Website or District Website. Therefore, the Toastmasters Logo has been omitted from the web pages on this website, and the names Toastmasters and Toastmasters International has been omitted from titles and sub titles on this Member Site.
_____