King Kelly Memorial
Disclaimer Station:
.313 Lifetime Batting Average.
Inducted in Hall of Fame in 1945.
One of the best hitters during the 1870's and 1880's.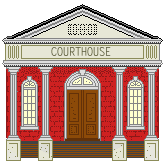 "None of these Baseball Photos are mine. These Baseball Photos were utilized from Yahoo.com Images, and linked back to their Internet sources (Click on the Photos)."
Baseball Clip Art Used for This Website.
Ball Graphic and Bat Graphic on this page are from Tripod Images.
MLB Team Logos are from "ClipArt Gallery.com."
MIDI Disclaimer--("Take Me Out to the Ball Game").
Visit "Cyber Sports*World" in CYBERVANIA.
FOOT LINKS:

Baseball Folklore Hall of Fame.
King Kelly Memorial Disclaimer Station.